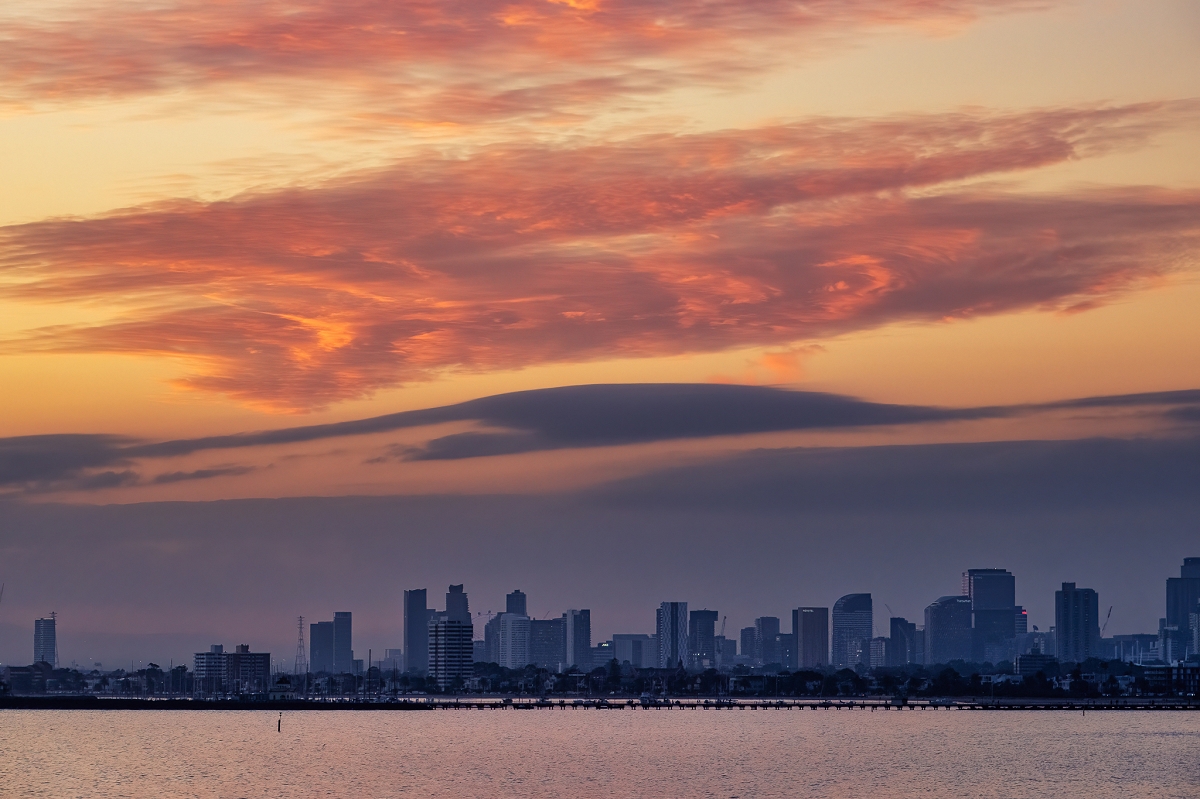 Nothing better than a long weekend away! We were so lucky to be able to squeeze in a trip to the Mornington Peninsula in between lockdowns this year in early June and thank goodness because we weren't to know that it would be months of being confined to a 5km radius from your home shortly after!
We set off after work and on route I wanted to stop off in Elwood to watch the sunset because you know, you can get some great city views of Melbourne from there and I don't get to venture towards this side of town too much. We were lucky because it was such a pretty sunset and there were some incredible cloud formations like this one sitting above the Docklands end of Melbourne City. There was of course, also the incredible view of the city.
Melbourne City at Sunset from Elwood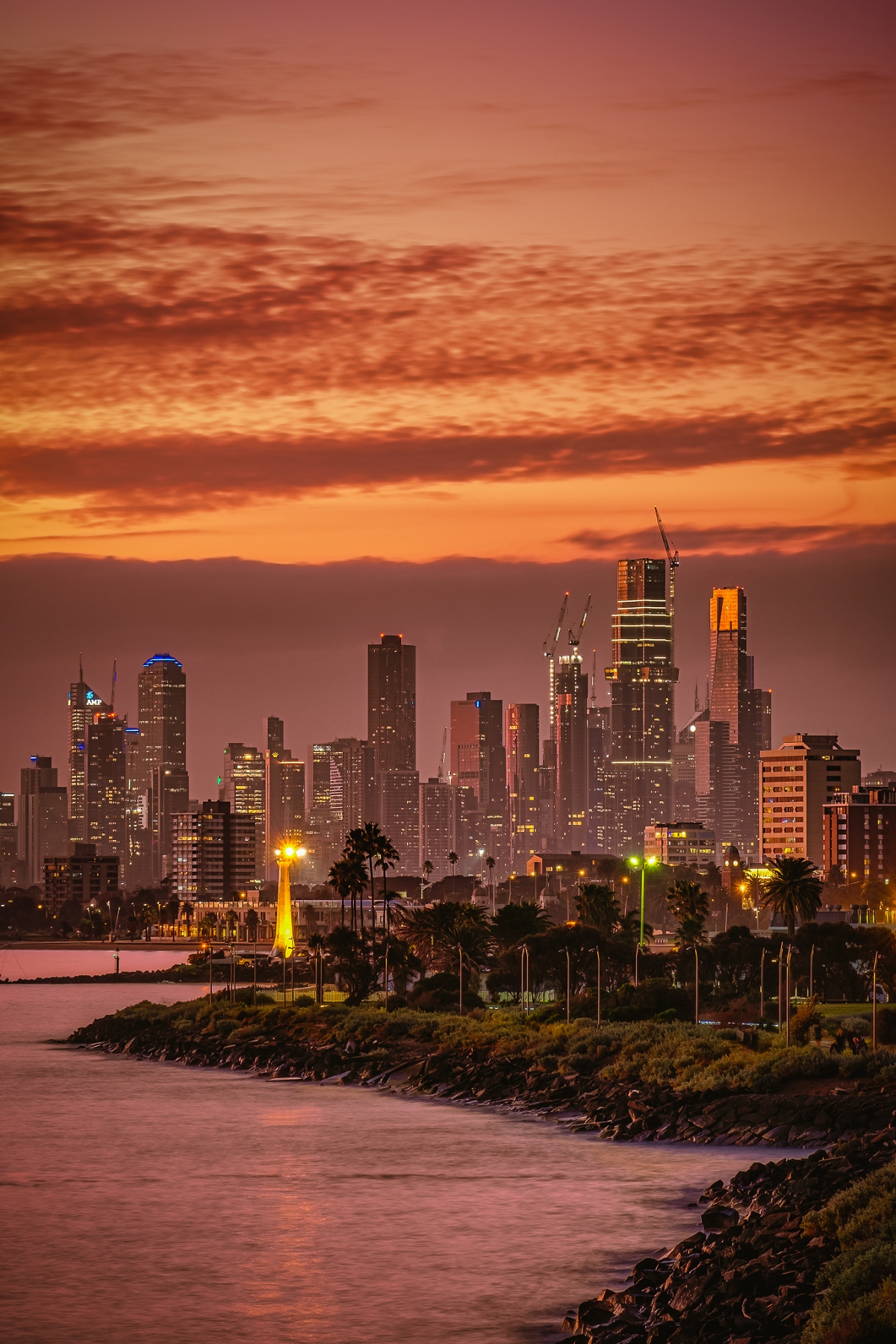 It was dark when we got into Rye and checked into our cute little beach shack, so nothing more to do than prep dinner and settle in!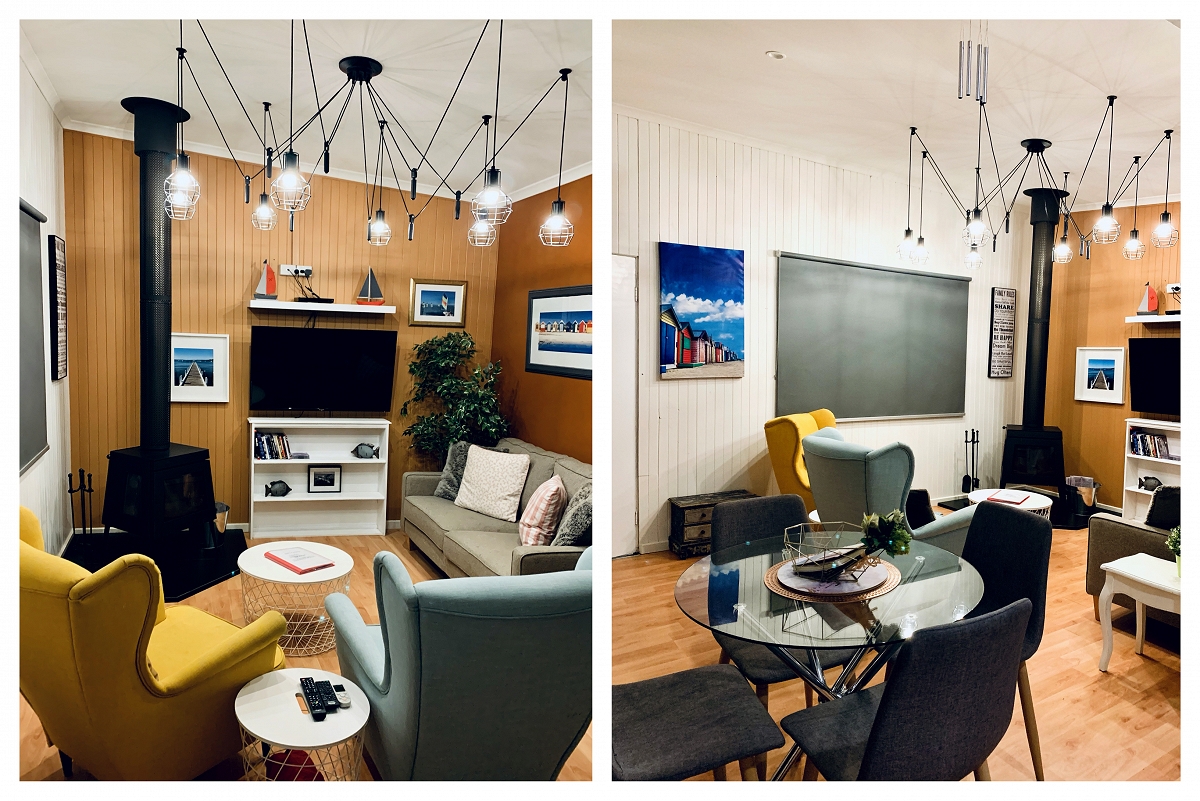 Here are some iphone shots of our cute little beach shack!
---
The next morning was gloomy and cloudy so we drove to Sorrento in search of some breakfast. We found the best pies I have ever had in a long time in a little bakery / coffee place "Baked in Sorrento" just on the main strip and it made me so happy! The front beach of Sorrento is perfect for an easy stroll after a cuppa.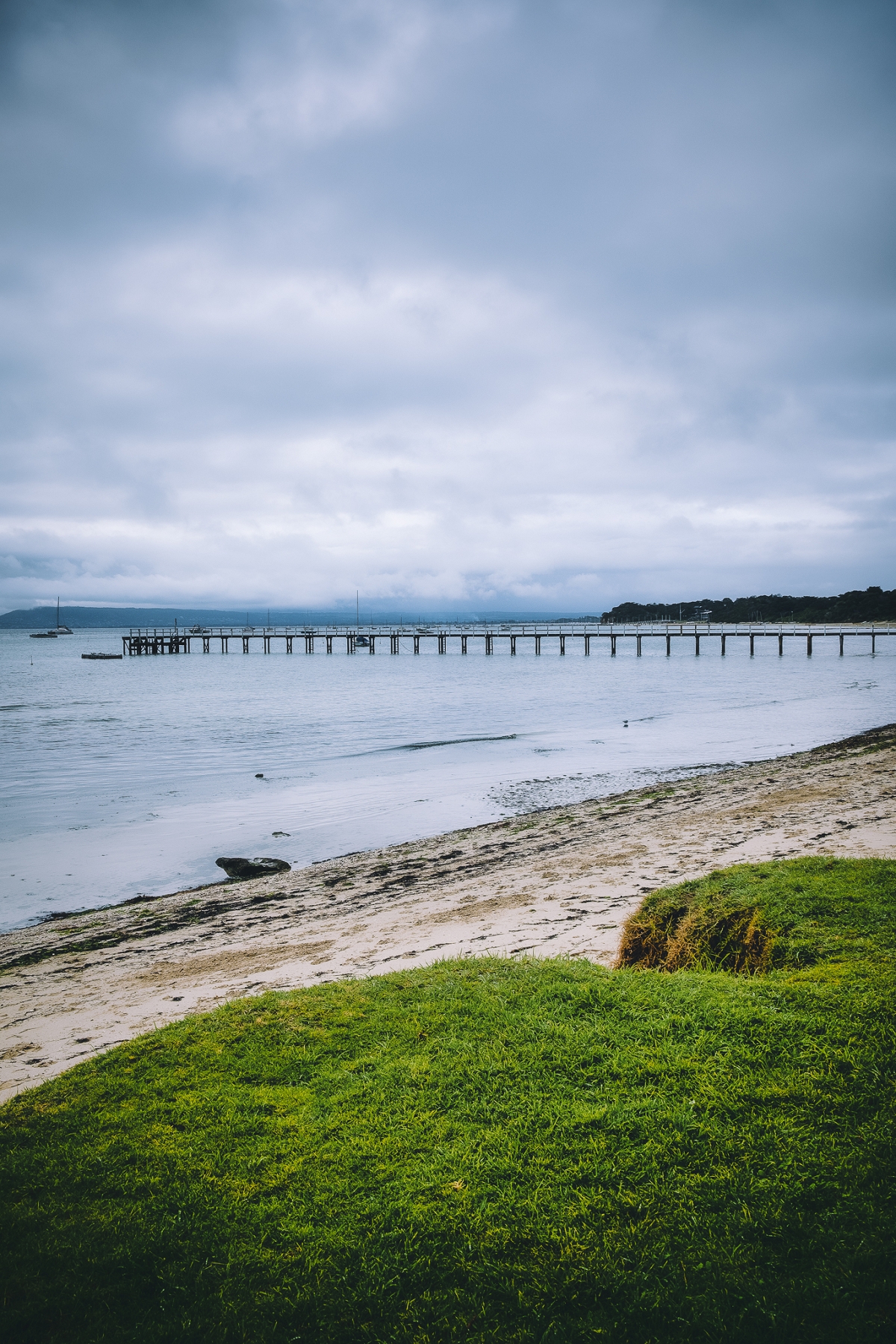 It started to rain so we headed back to our little shack and had some rest before driving to Redhill to do a dog friendly walk with friends along the Red Hill Rail Trail. It was drizzling and really muddy that day but a lovely walk nonetheless. The dogs had a great time, well maybe except for Bosco.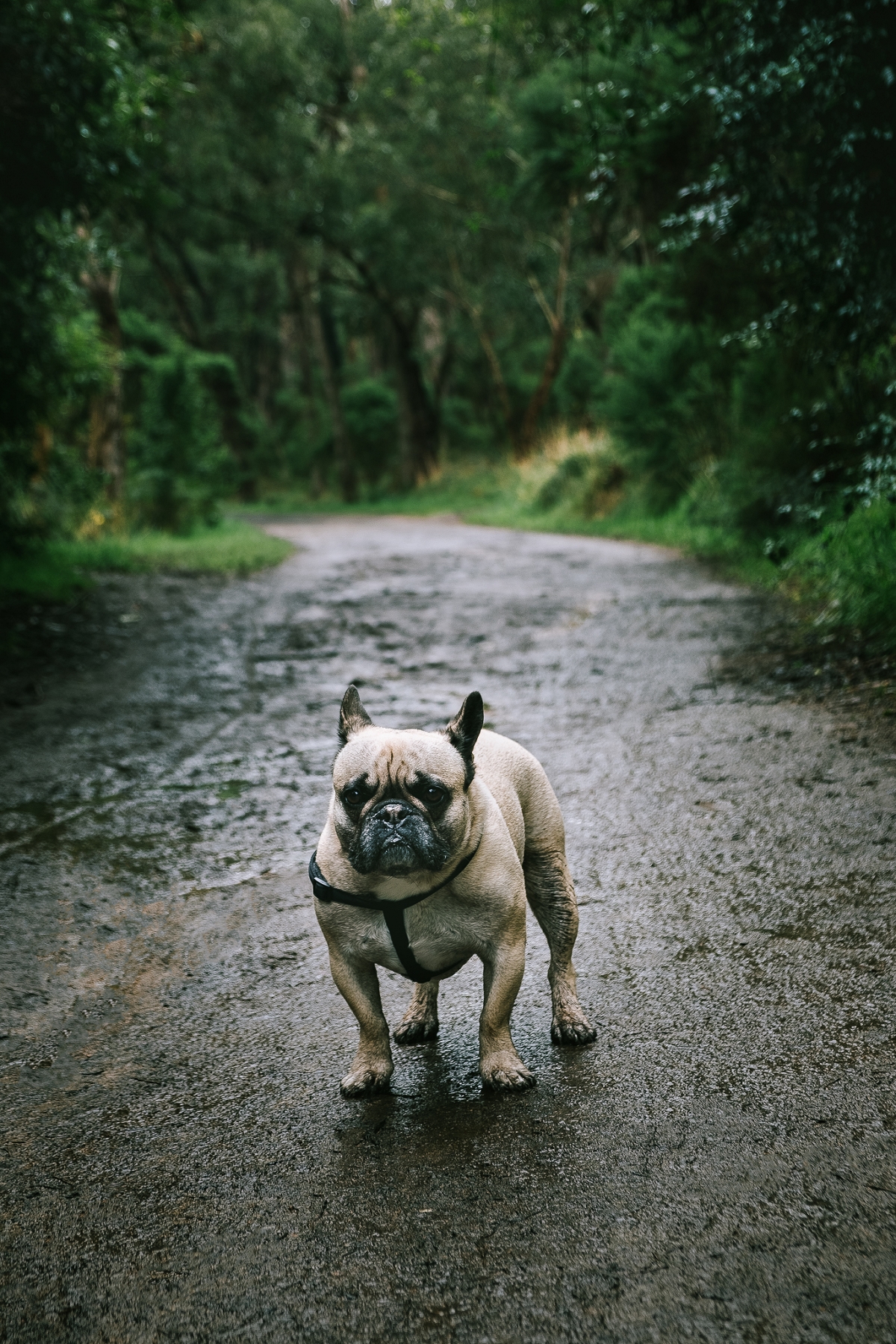 Bosco our friend's French bulldog really did not want to walk in the mud, look at his grumpy face. He's an ol' stick in the mud! So cute :)
Hot tip: Nothing better after the walk than fabulous lunch with friends at the Green Olive at Redhill.
---
After lunch, I decided to check out the back beaches of Blaigowrie by myself because I had planned on shooting the Dragon Head rock at the No. 16 beach. I thought I would do some scouting as I had never been there before and arriving in the dark the next morning would be challenging if I have not at least seen the lay of the land. For a long time I had the beach all to myself because it was raining ever so slightly and as we know, that keeps people away. The back beaches of Mornington Peninsula are really something, No. 16 was wild, unkempt and beautiful! I had not felt so engulfed by nature in a really long time! Of course the tide was high and I could not find a semblance of what I was looking for, but I had the best time listening to the crashing waves and taking my time just being present.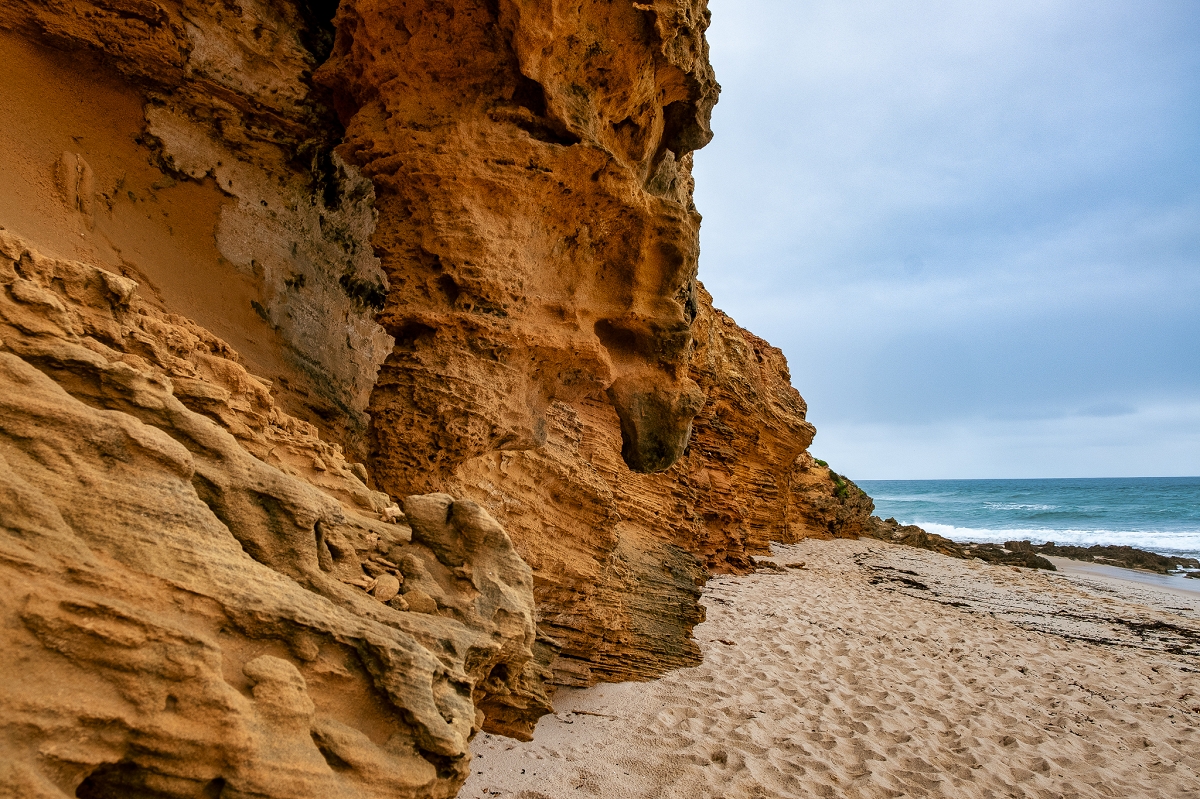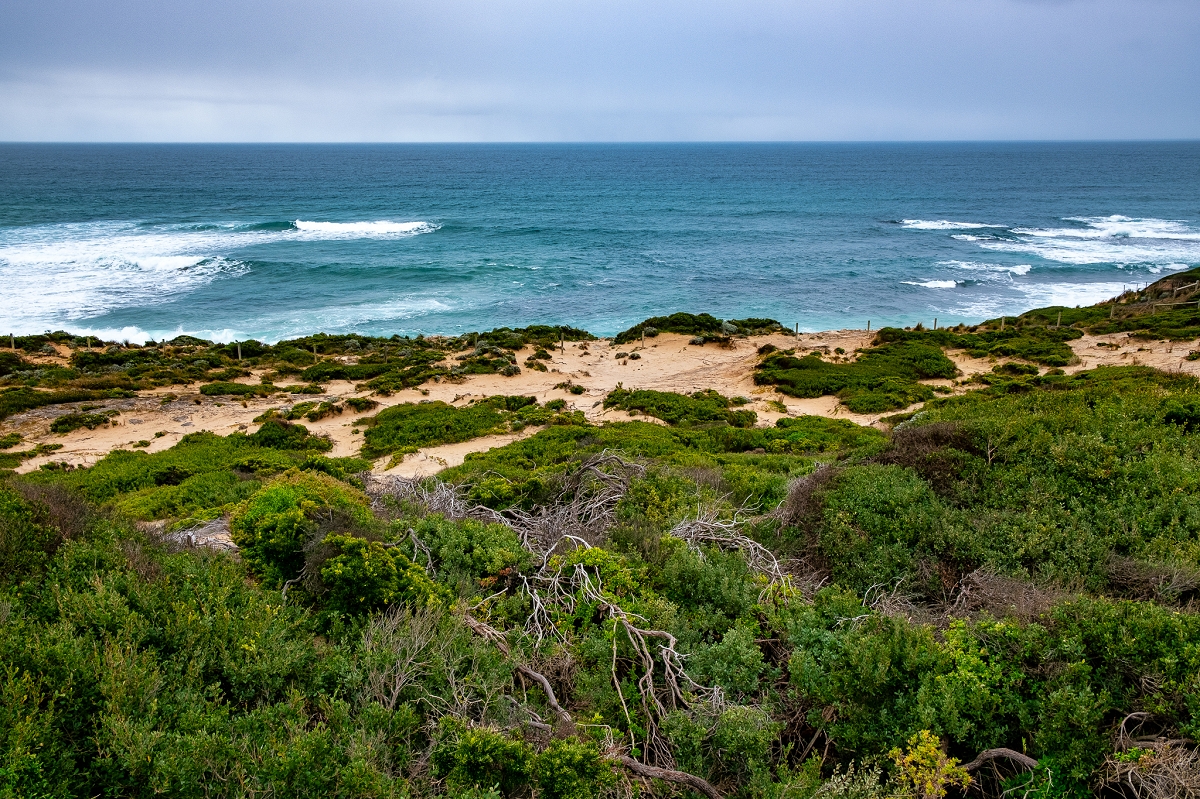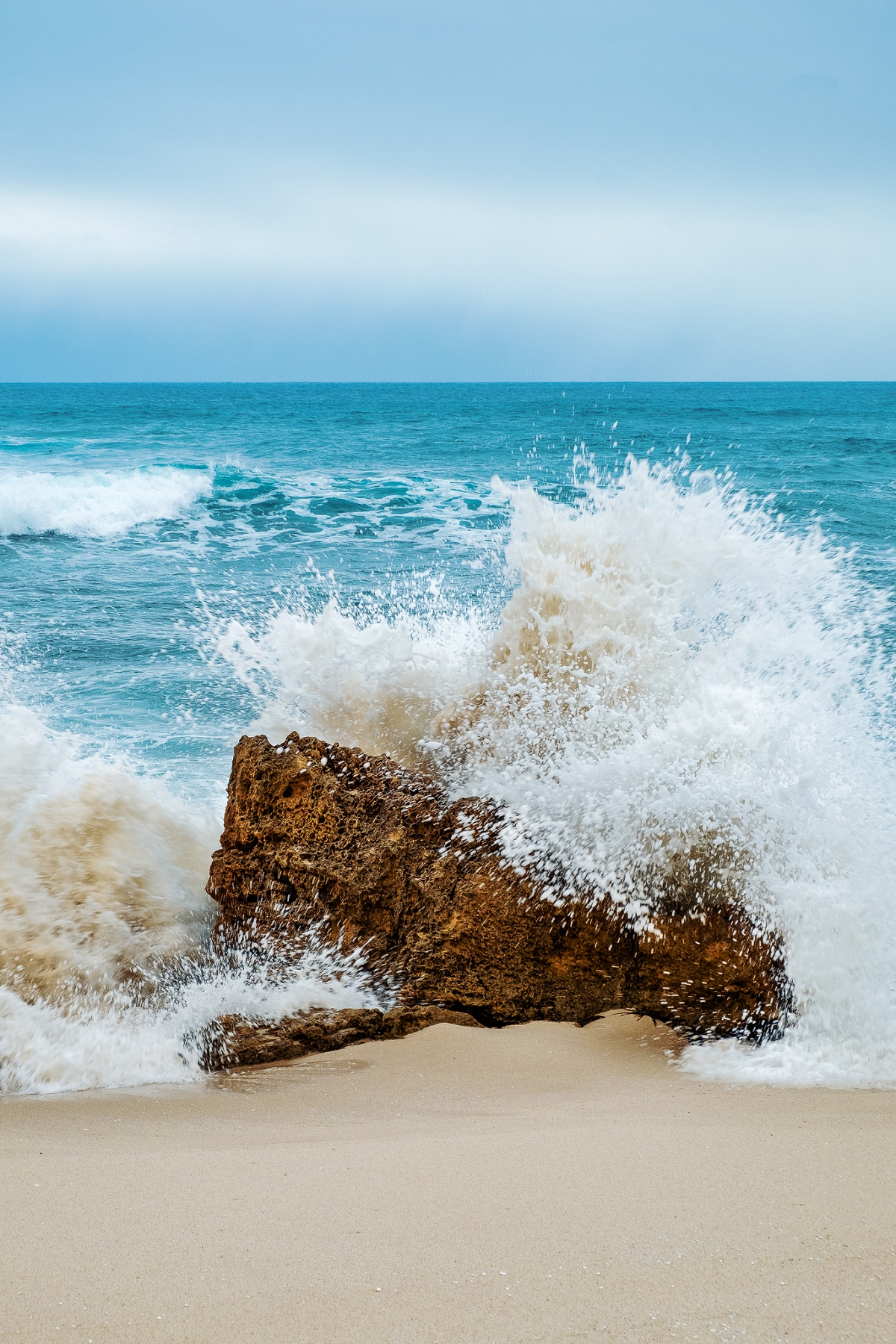 I had to eventually peel myself away to get back to the airbnb so we could drive to our final stop for the day - London Bridge at Portsea. I did not expect much of a sunset given the weather that day. It was pretty dark, gloomy and cold by the time we got there but I managed to get a moody shot of the London Bridge before the last of the light faded away. Totally worth it.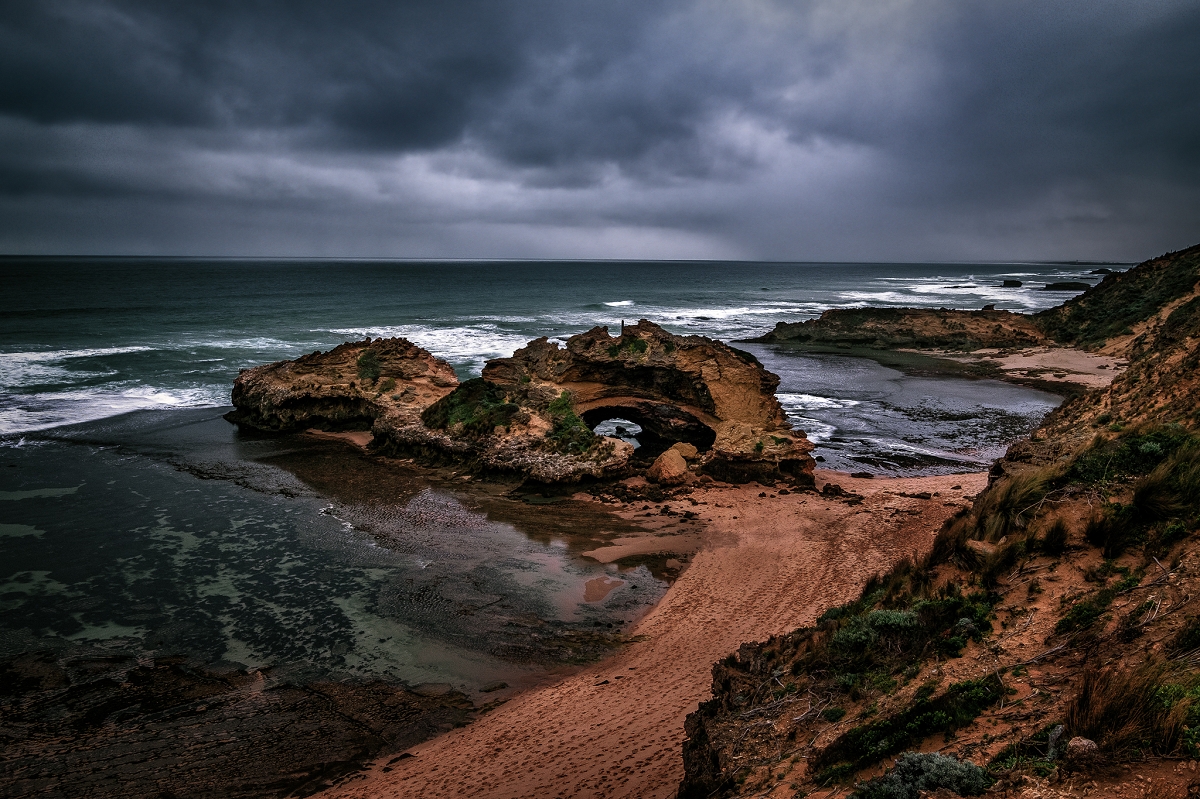 The Dragon Head Rock Take 1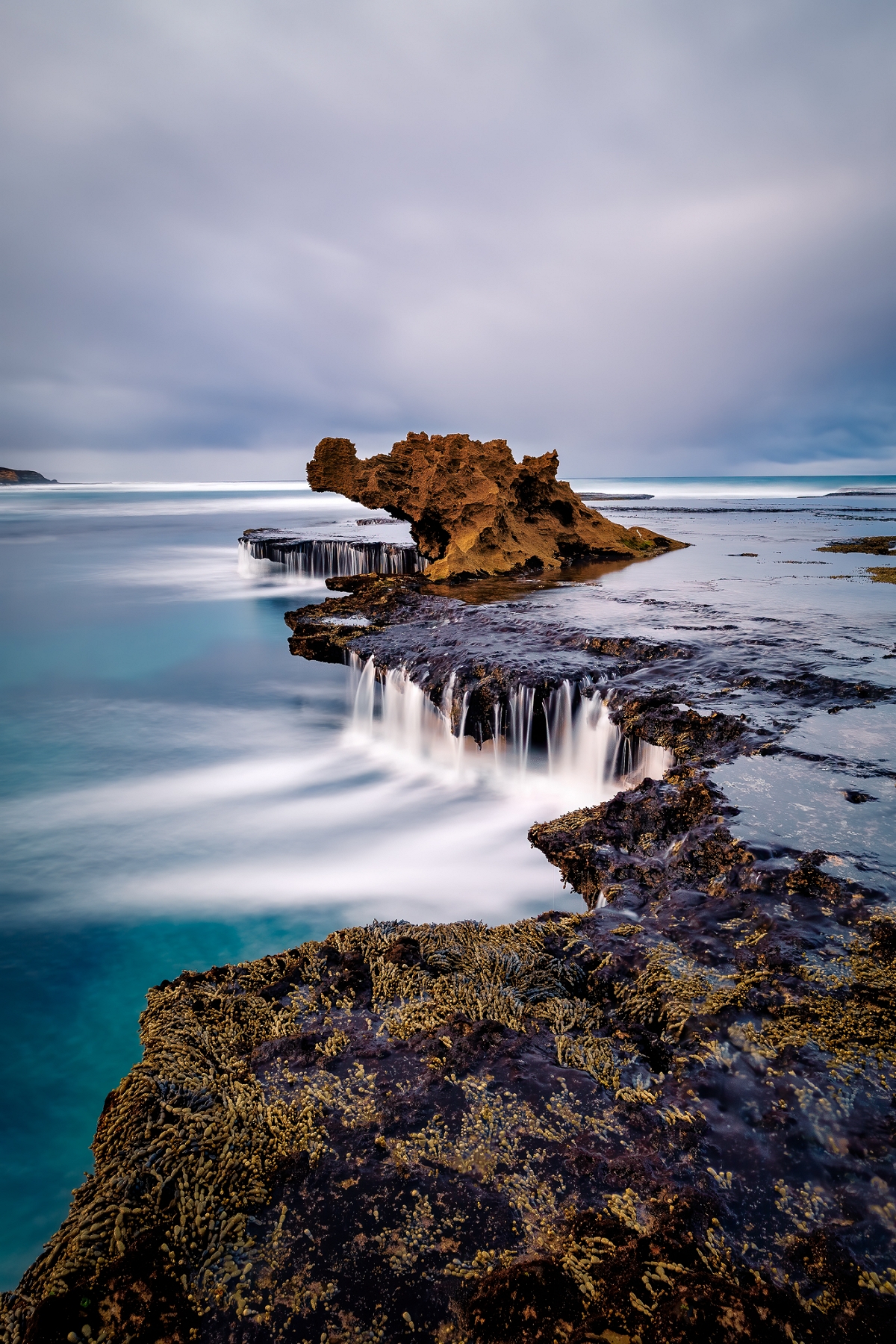 The next morning didn't seem promising and there was a forecast of rain but we got up dutifully in the dark and drove to the beach. It was fun navigating the rock shelves in the dark but there was that rock! The sky was uncooperative but there was just enough definition there, at least at the start to make it not a complete wash out. The tide was low but just high enough for a nice flow over the rock shelves to make me happy.
We met two other amazing photographers Karolina and George from "We are Raw Photography" who were so friendly and willing to share their knowledge on filters, bags and anything photography. We got soaked together in the rain as it came down and we huffed and puffed across the soft sand and back up to the carpark before agreeing to meet for coffee and breakfast in town, wet pants and butts and all. What a lovely surprise connection that was!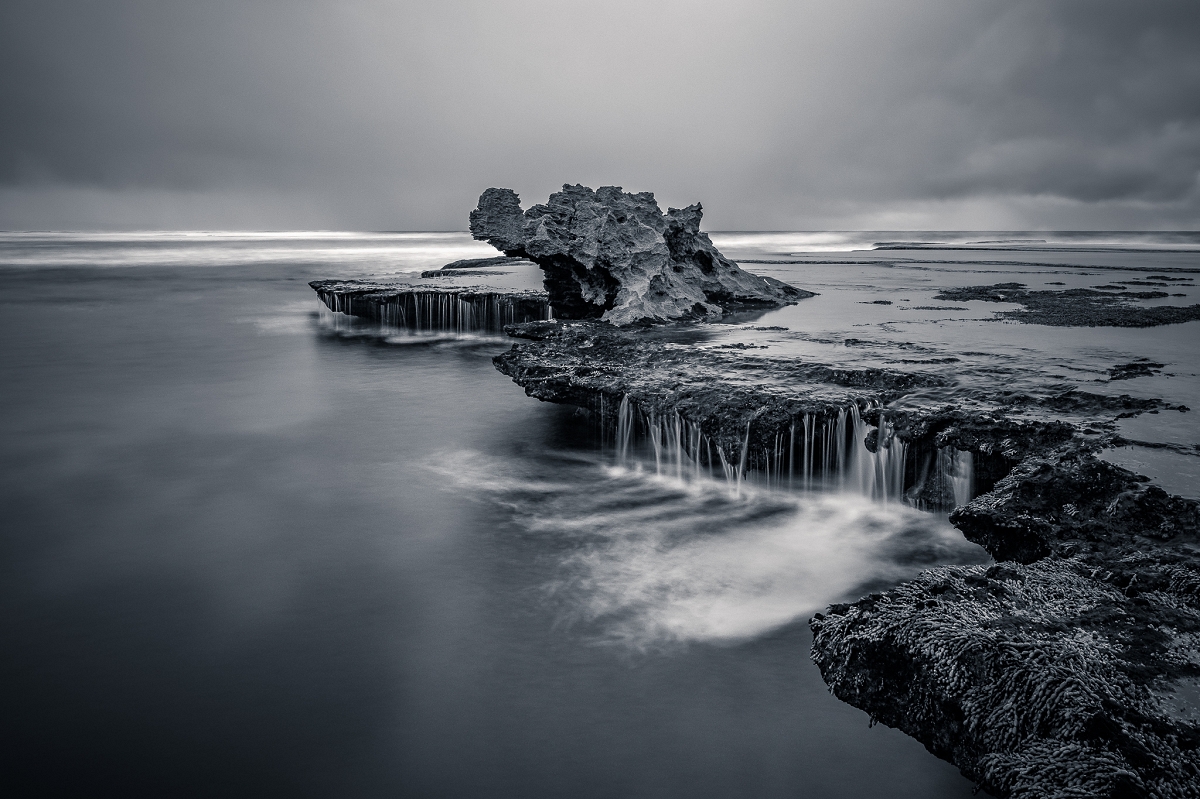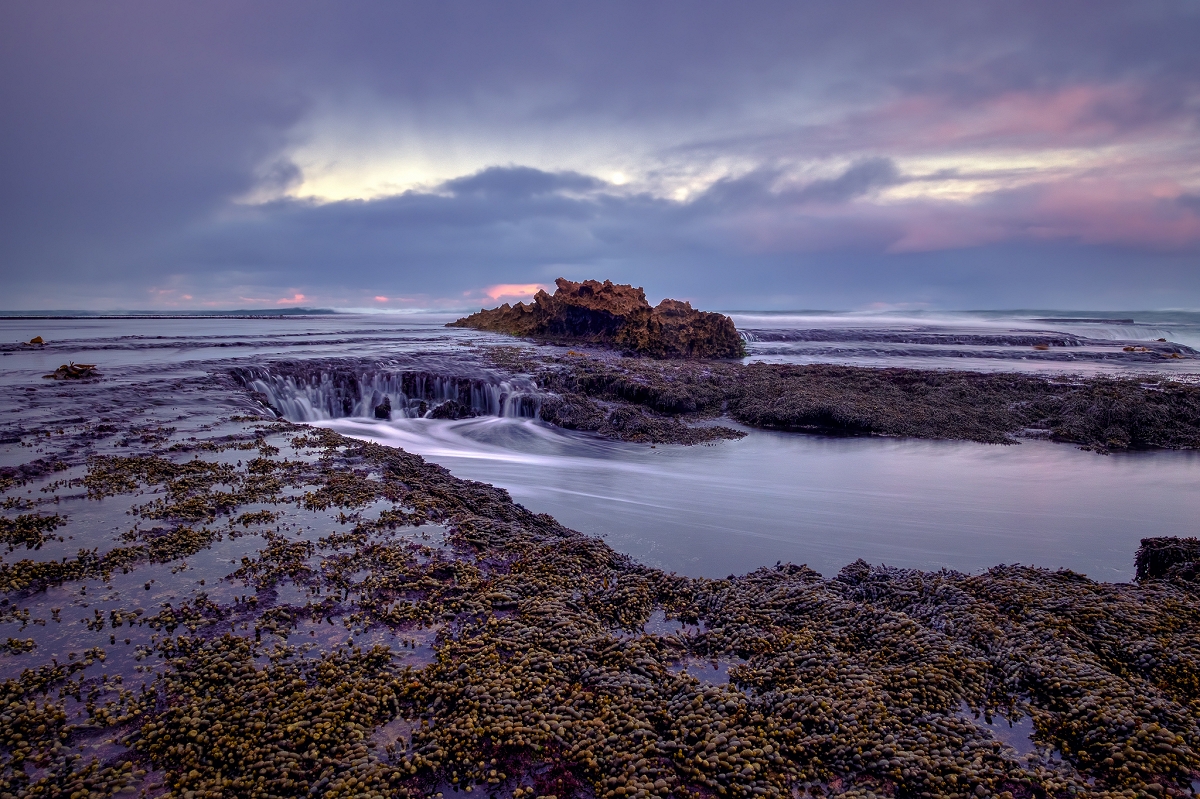 Taking a last shot of the 'Dragon Tail" as the rain pelted down. I was trying to squeeze any last bit of colour out of the sky that morning until Karolina was telling me pack up pack up as the rain not good for your gear! Breakfast was calling at the Blairgowrie cafe!
---
Another friend came down for the day and we hung out at Rye front beach for the rest of the morning . It was a much better day than before with some sunshine breaking through heavy clouds. Great for being by the beach on a winter's day.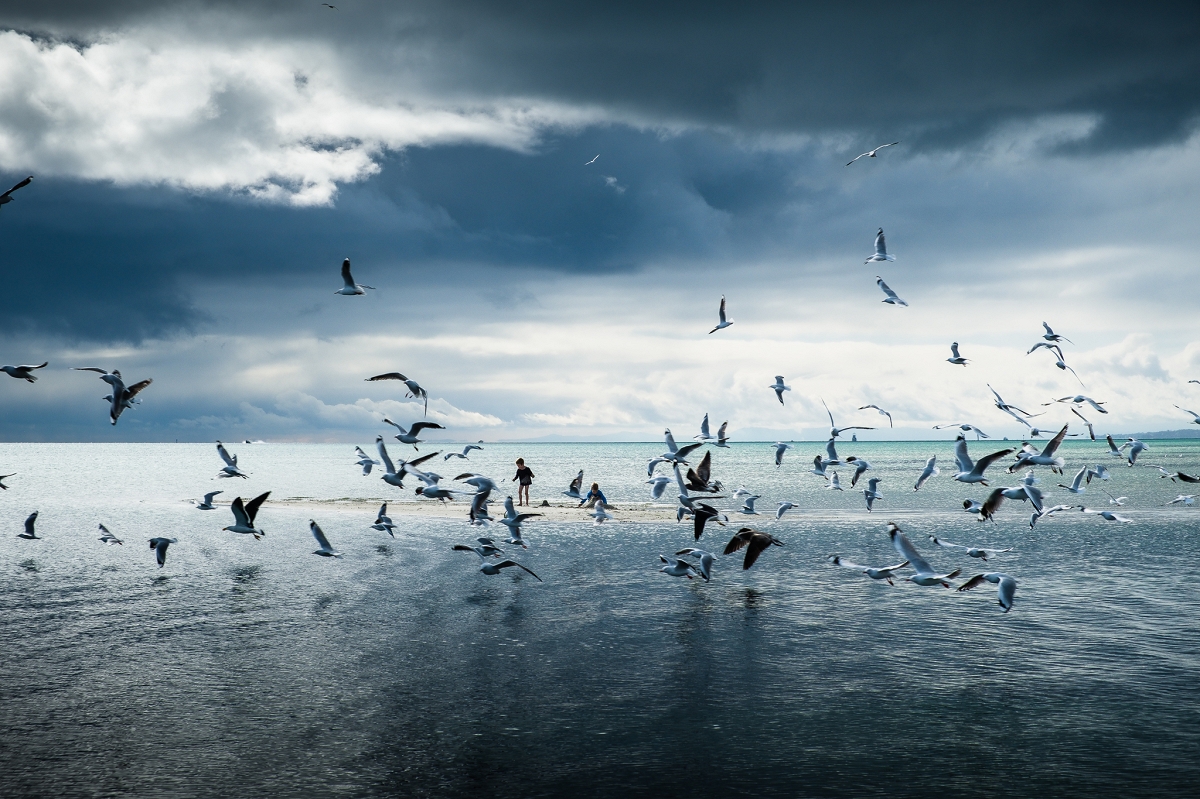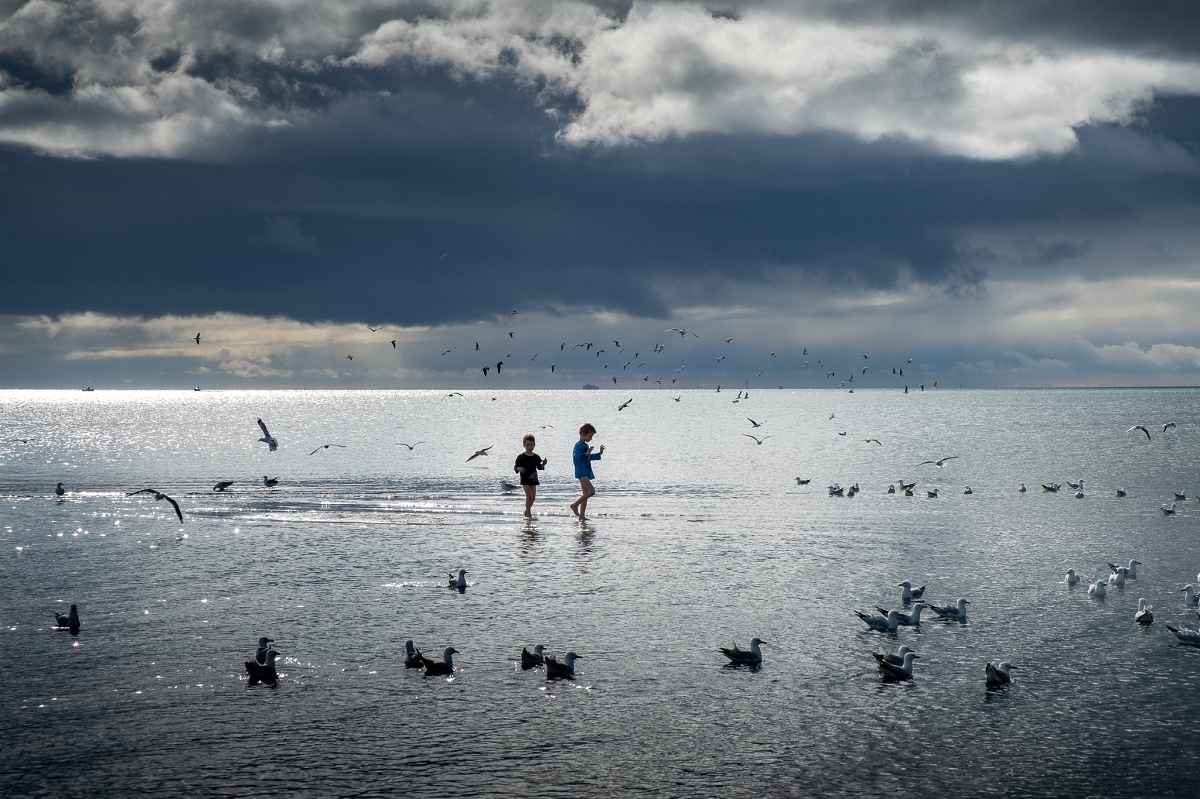 This worked up our appetites for lunch at Trattoria back in Sorrento which served hearty wholesome Italian food, just what we were looking for! Some window shopping later, it was time to take the short drive to the back beaches of Rye. At low tide, there is meant to be some incredible rock pools, but it was high tide when we went so unfortunately did not see those. Maybe next time!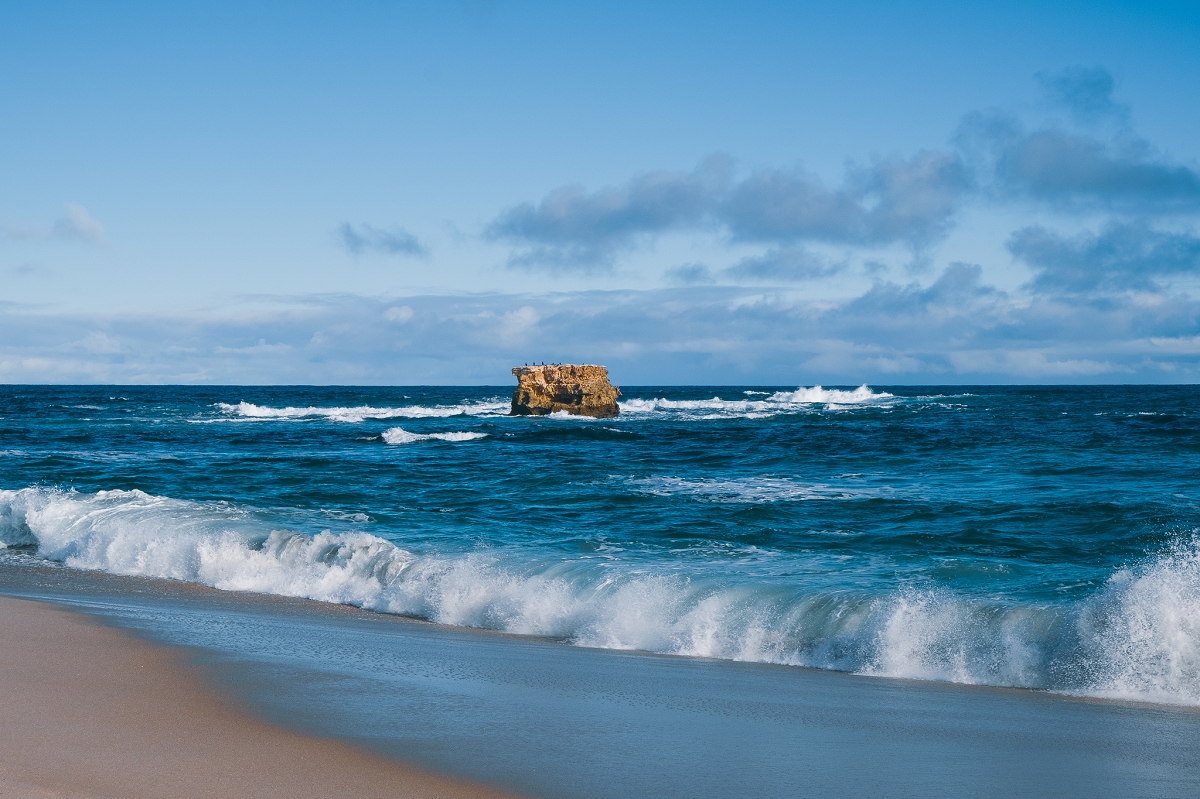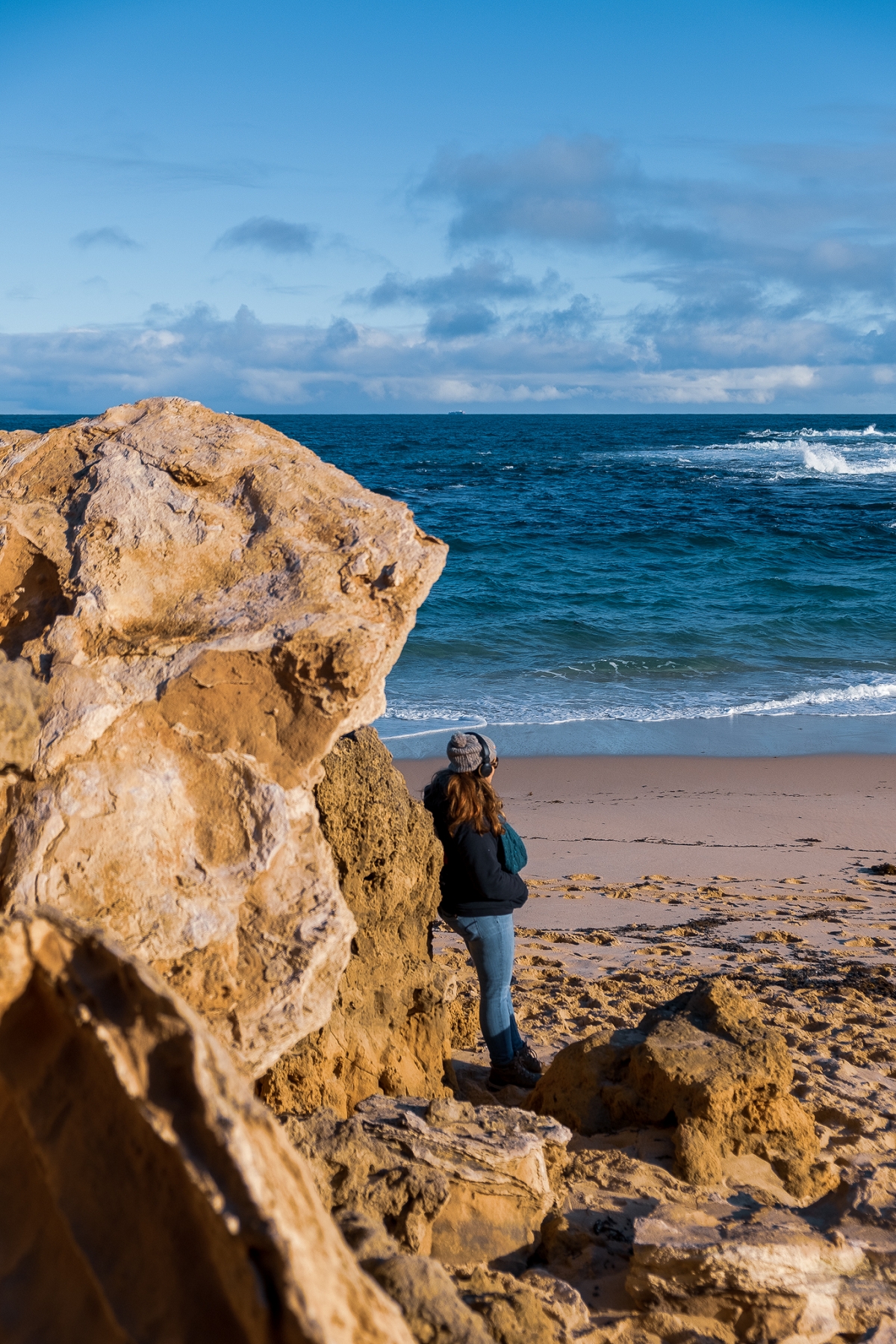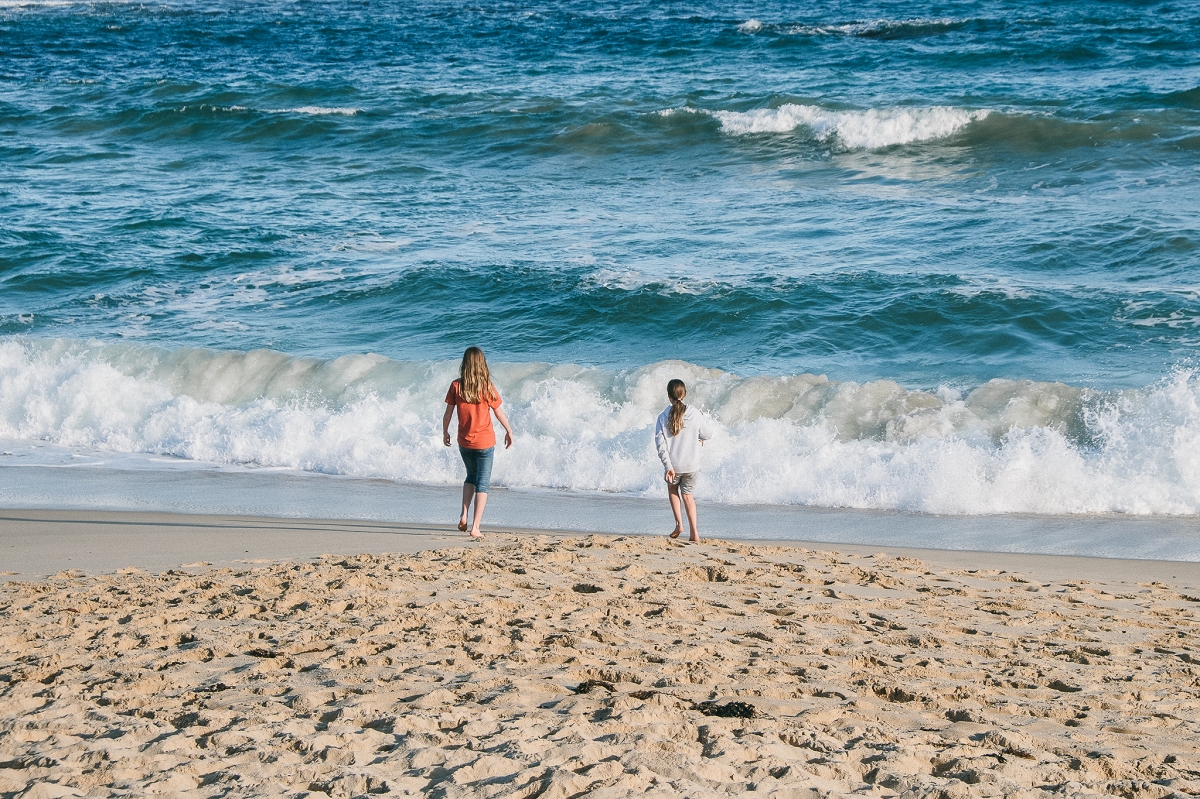 After some time we decided to head back to Portsea and I found some parasailing activity happening. That looked like so much fun! Can you imagine para sailing across views like this? Incredible. I have however a strange fear of heights recently, gone are my bungee jumping and sky diving days so it may be that I will best enjoy para sailing via the viewing experience!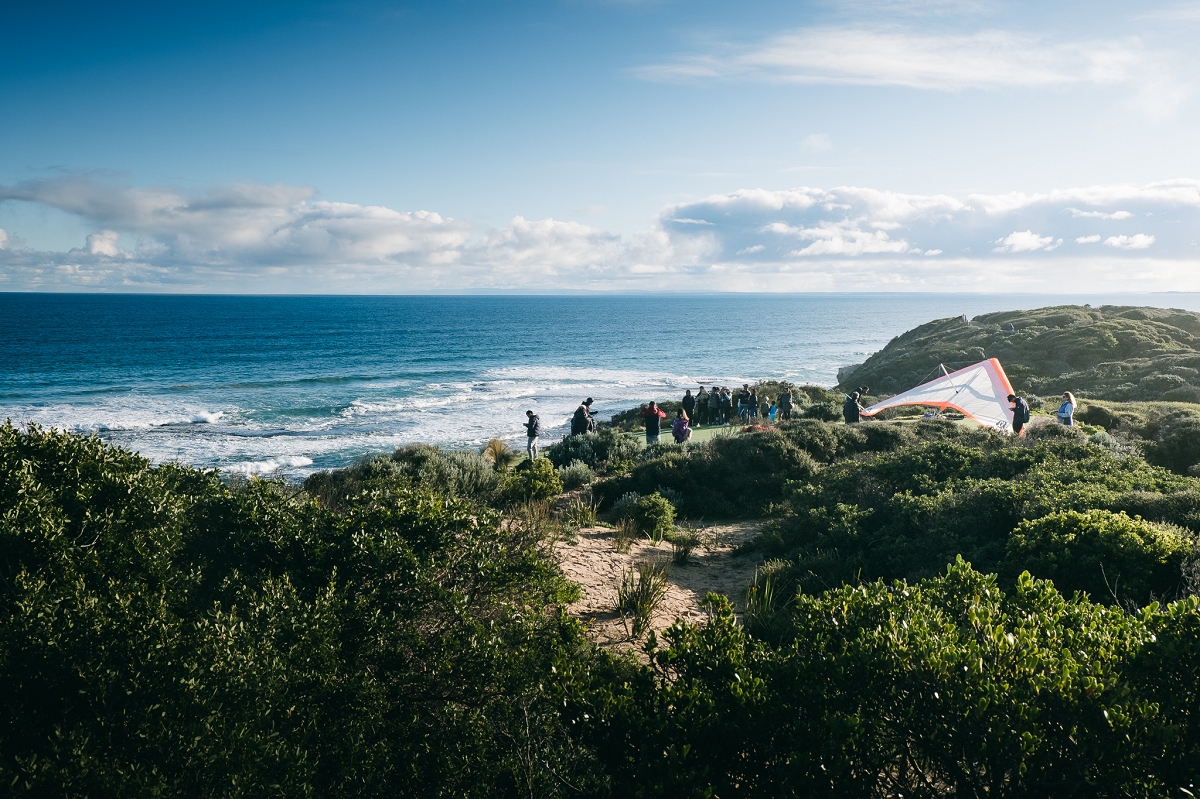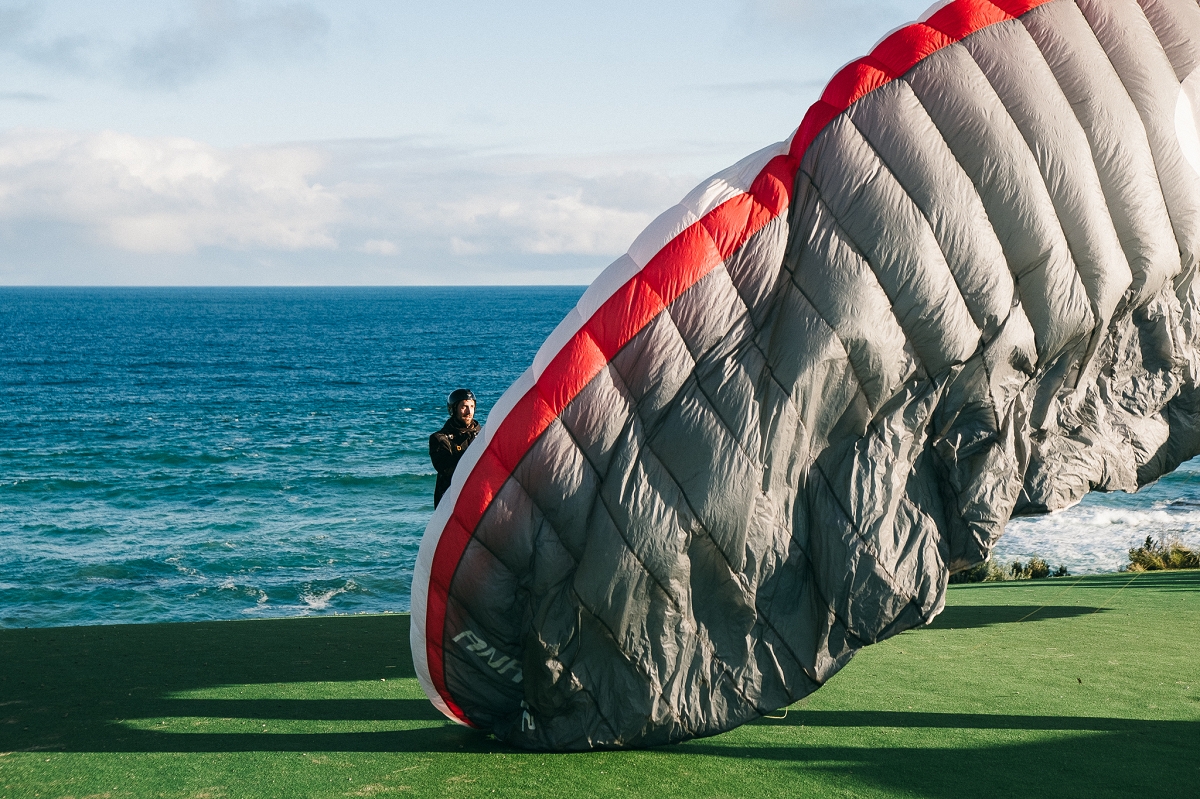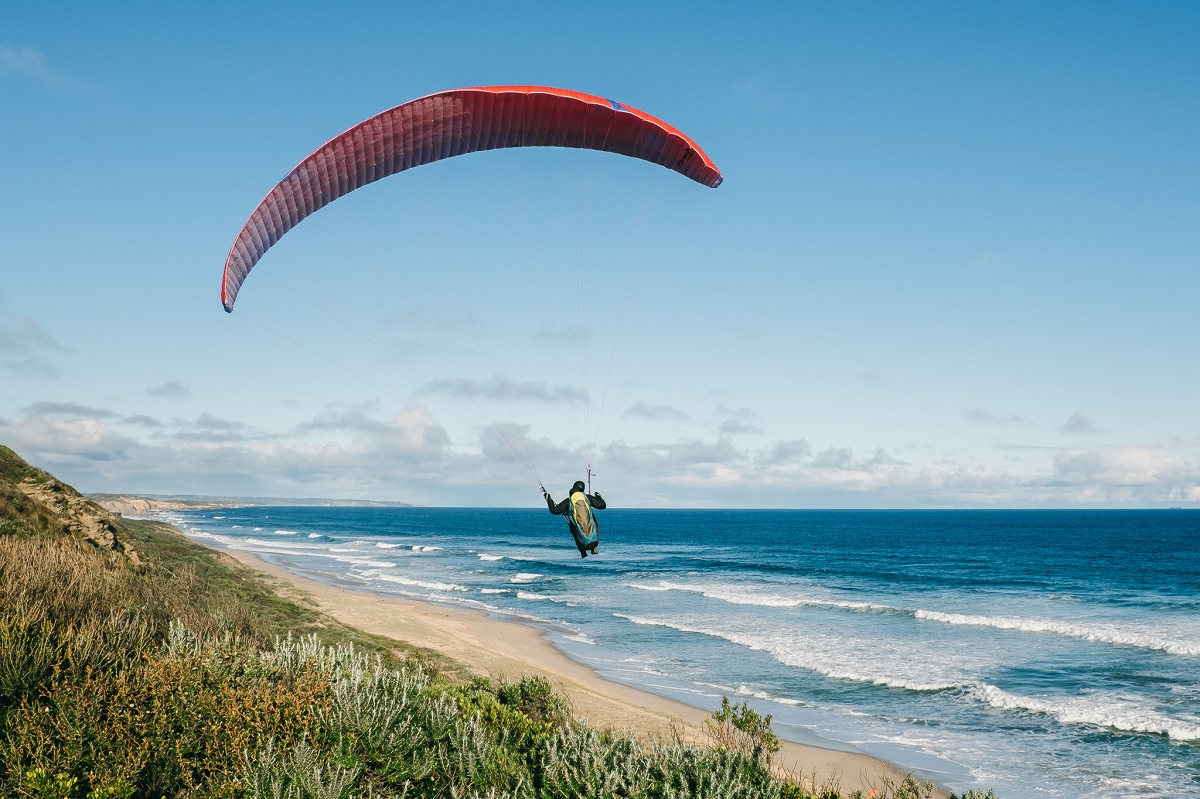 I really wanted to try and capture Pulpit rock at Cape Schanck for sunset but it was raining by the time we got to the carpark. I sat in the car for ages trying to decide if I should head down. i could see a break in the clouds and finally left the car but I soon realised that the walk down to Pulpit rock was much longer than I remembered. The colour was breaking in the sky and not over Pulpit rock but the Cape Schanck light house. I made the decision stay and take this shot of the lighthouse instead as the colour was too delicious to ignore!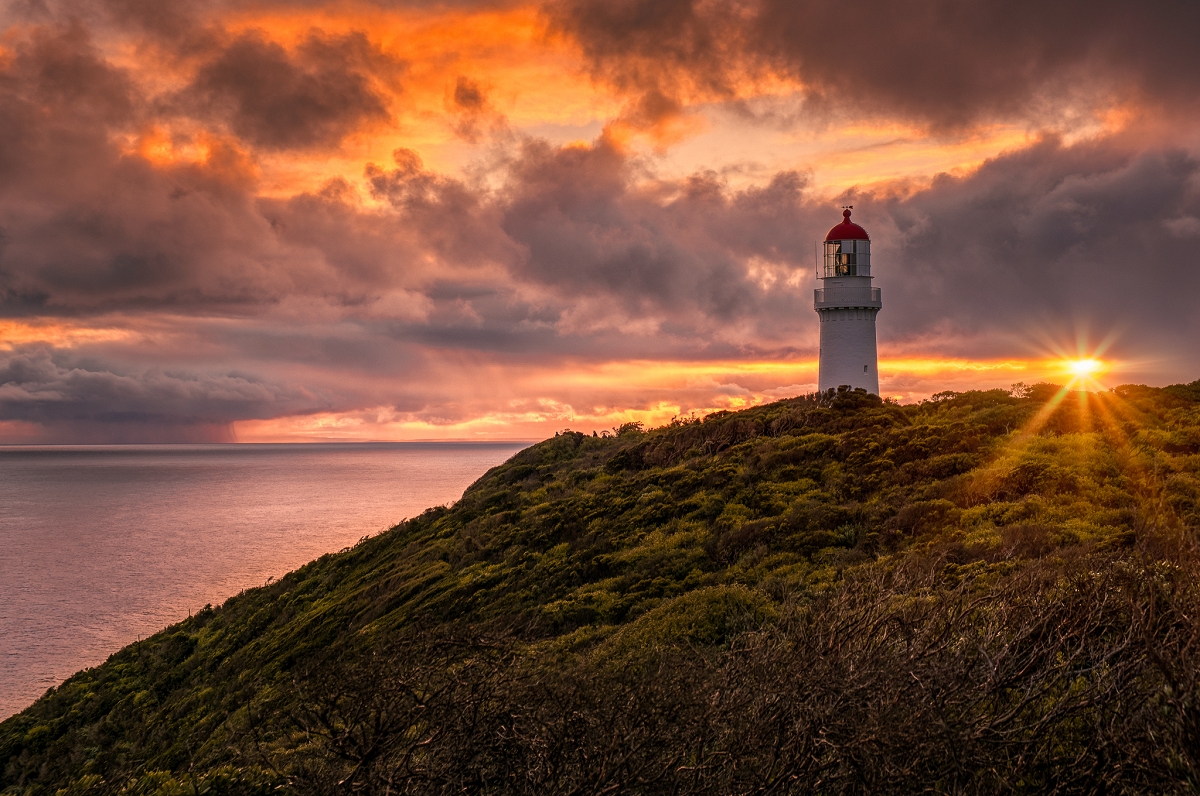 Can you see the rain in the horizon?
---
Dragon Head Rock Take II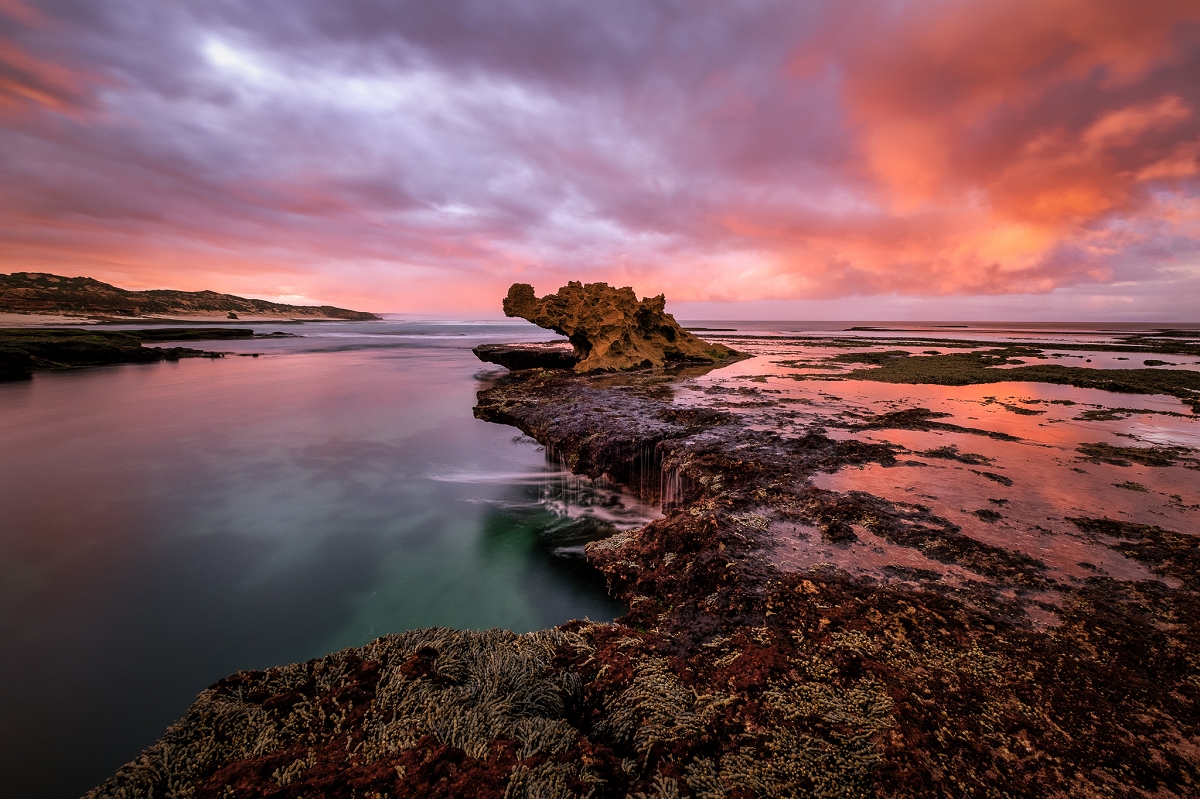 I decided that I wanted to head back to Dragon Head on our final morning because I was hoping to catch some colour in the sky. I toyed with the idea of heading to Pulpit rock but decided that it was too long a walk in the early morning when I had not scouted the location the day before, and especially when the weather was also uncertain. The Dragon it was again. 
This time there were more photographers there and it was really nice meeting a few of Melbourne's instagram household names! Unfortunately the tide this morning was way too low and at first we were sure that nothing was going to happen with the sky either. It was looking dull and grey but all of a sudden it was like the heavens smiled upon us and lit up in brilliant pinks, purples and oranges! This is how it is with landscape photography, you often get the unexpected!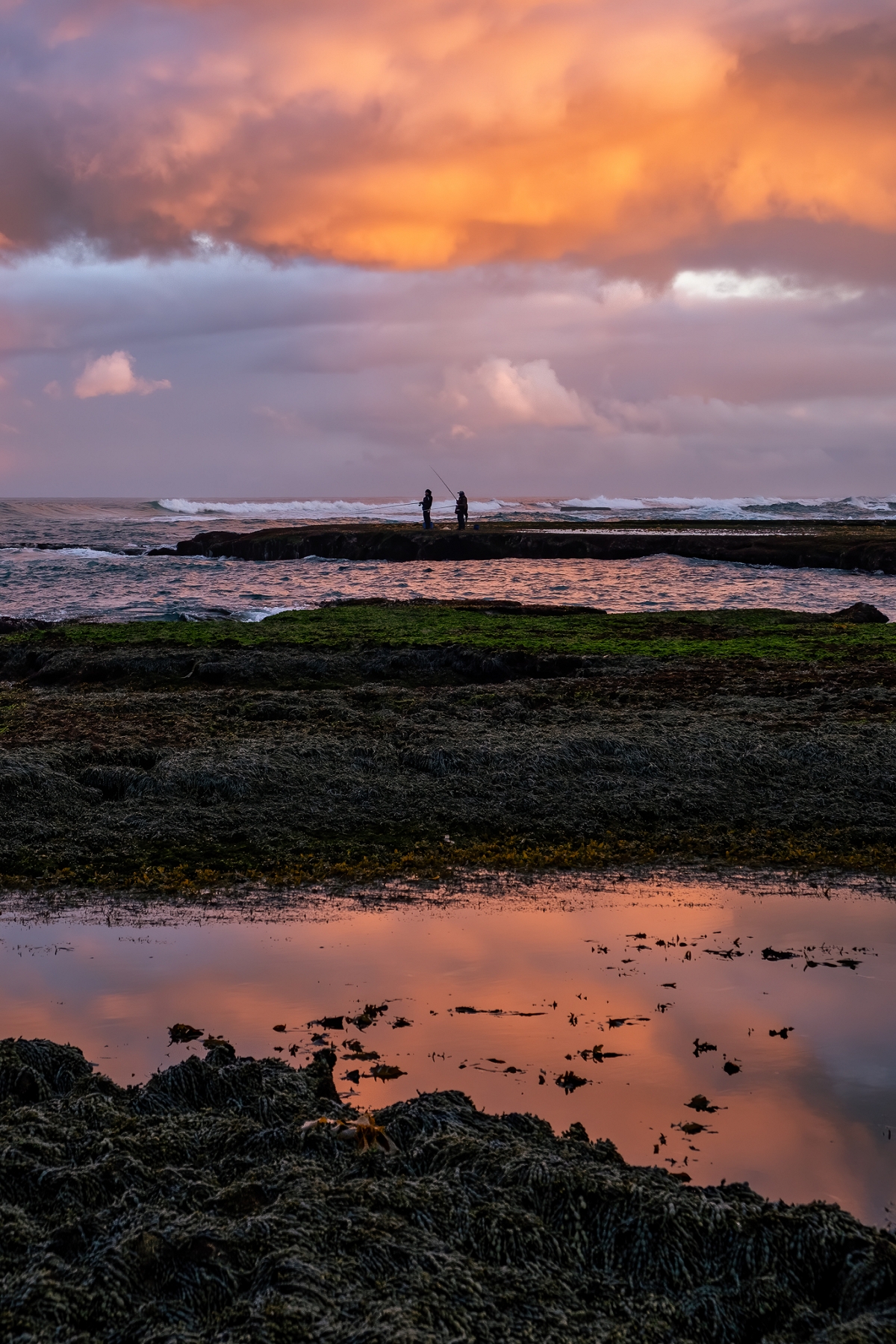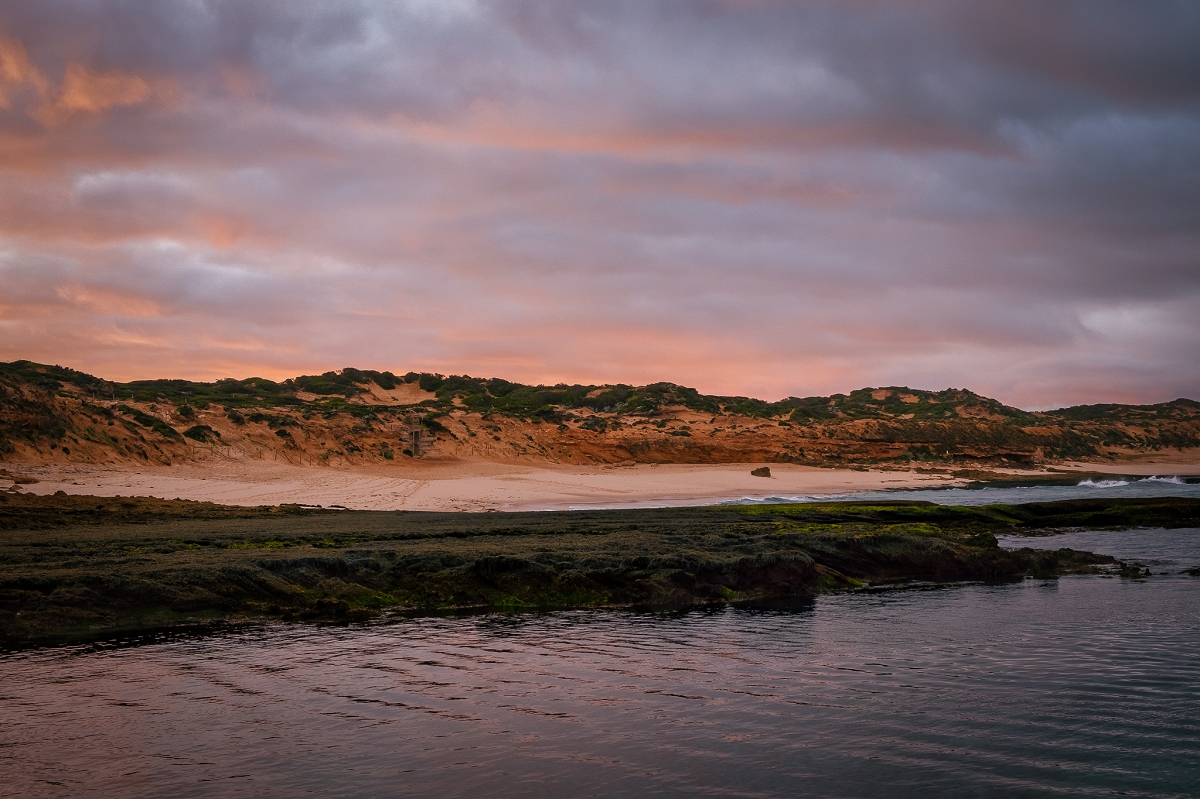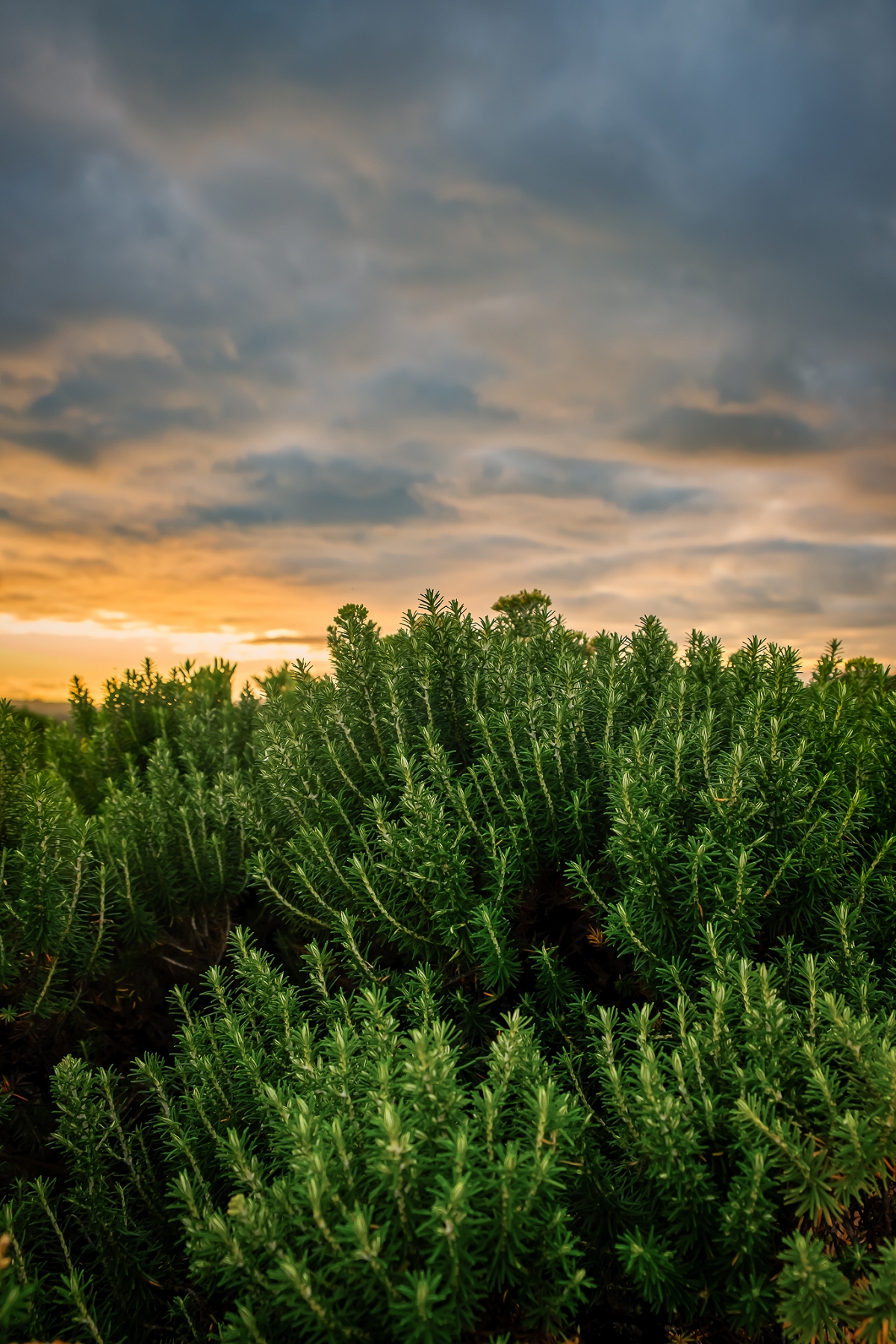 It was such a fitting end to a great long weekend. I left feeling like that was way too many places I had not explored. Still, I got a really great mix of photography, relaxation, food and social time squeezed into not very much time and I am so grateful. I'll be back!